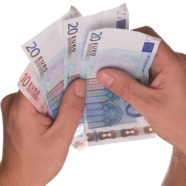 How to talk about Money in French
Watch this short video to learn some key vocabulary and phrases to talk about money in French. Learn how to say words like 'money', 'change', 'tip', 'coin', 'banknote' and 'cash' and some examples of how to use them in context. Happy learning les amis!
You can download the PDF of the 'Money in French' summary below. Learn the phrases to boost your spoken French. It really works! Practise in front of the mirror too.