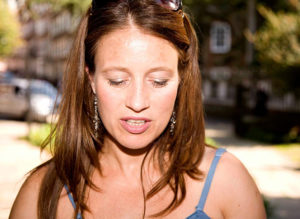 I'm Cecile Besrest-Butler – my grandparents were Mary and Joseph. Okay I'm not Jesus' daughter but they really were called that. Well, 'Marie et Joseph' because they were French. My mother was their eldest child and she met my English dad in a lab in Marseille. They emigrated to Canada. I was born on my due date in Hamilton and I have been anally punctual ever since.
I was brought up speaking le French and l'Anglish (as my daughter used to call it). After leaving Canada we moved numerous times (which was tough for a shy girl); to France, London, North Yorkshire then eventually settling in Bradford, West Yorkshire – a place in the UK where they don't say 'the'. 'I'm going to't pub' for example.
Finishing School
After finishing school (not a finishing school – I'm not refined) I studied French along with psychology (which is my biggest fascination). Following my teacher training I taught French and German at various schools doing different jobs in between teaching posts. Strangely my jobs always seemed to involve French and psychology. I rescued people stranded abroad (or broke the bad news) by telling them if they were insured or not whilst injuring themselves pissed up, naked dancing on the pool's edge. I ran a bar and later a small hotel on a French ski resort in a not so modern building which was nice. I cleaned toilets in a French nightclub, I played pool with the locals at a French campsite in between serving them beer. Eventually, I did go back to education to teach kids hungry to learn French and German…not. The biggest compliment I ever got whilst teaching was that many of the 'naughty' kids liked me and deeply touched I was by this too. I dipped in and out of secondary education and in my last school post I made it to the grand heights of second in the Modern Foreign Languages department but fled to Australia after a year. You may have gathered I wasn't fond of the constraints of formal education but that's another story.
Professional Globe Trotting
I once actually held down a single post for 6 years which involved participating in 21 EU funded projects about education, promoting language acquisition, amongst other things, but no one ever knew what on earth I did – I was accused of being a long distance lorry driver as I was never home. We had project meetings at least once a month in a foreign land. I LOVED THIS JOB. The fact that it was varied, there was travel, I met great people and I could learn comedy foreign phrases and put them to use. It inspired me to learn Italian and at least learn how to say 'please', 'thank you', and 'where is the toilet?' in various languages. 'Unde este toaleta?' That's Romanian – I am very proud of that!
Settling down
I had to leave a job and found myself without any work and with a bun in the oven. When the bun was born I was offered some hours teaching Spanish but the problem was I hadn't learnt Spanish. I nearly turned the job down but then, after remembering an inspiring story about language learning, I decided that I would learn Spanish and pushed my daughter around the local parks wearing my earphones – looking like some 'bad' mum. Little did people know I was intensely learning Spanish and not listening to music. Since becoming a mum in 2011 I have been enjoying teaching French, Spanish and Italian to adults. In addition, I have done a few mainstream TV ads for a French catalogue that advertise in the UK – I had to put on a comedy French accent which was great fun and gave me the confidence to start doing videos for teaching languages – I would never have imagined daring to do that!
Other Interests
Besides language learning and psychology, I like red wine…..a lot… and I enjoy eating (good food)… a lot and I love watching subtitled films and series like Montalbano (sono). I also like to talk absolute nonsense with friends which is funny because I'm a no-nonsense kinda gal.
Keep in touch
As I said I'm Cecile and I hope to give you juicy nuggets to help you on your exciting language learning journey. Learning a language is bloomin' hard and I  try really hard to ease the whole process. If you fancy subscribing to the Newsletter for a heads up on tips and tricks in language learning please do – and come and join me on FaceBook, Twitter, Pinterest and YouTube if that's your kind of thing.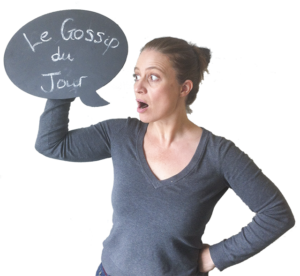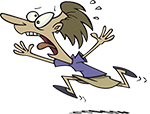 Do you find it a real struggle to learn French? Do you feel like it's always hard – like you're not making much progress? Do you still feel like a total fool when you try to converse in French or get overwhelmed trying to understand French when it's spoken at full throttle? Can I please start by telling you that you are no fool – at least not when it comes to conversing in a foreign language. I'm going to go through a few powerful tips (do I have to call these hacks now?) to build up your confidence and hopefully, take off some of the pressure that you may be putting yourself under.
read more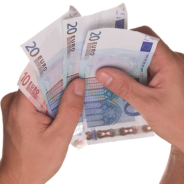 Learn how to talk about money in French with this short and fun video featuring key words and examples in context.
read more