Learn French with Cécile
Welcome to 'Everyday Languages'. This is a site for people who would like to learn conversational French to enable them to communicate with local people when on holiday or if you are living in France as a foreigner and struggling with the lingo.
What we learnt in school isn't enough to have a casual conversation and though there are a huge number of foreign language courses available both face-to-face and online, in my experience, they don't teach enough of the 'everyday stuff' that allows you to really understand what is being said.
Conversational language is full of slang, expressions and collocations.Therefore, to have any hope of truly understanding a foreign tongue you need to understand the language as it is spoken every day. If you love to watch foreign films – as I do – you need to know the real language, not the one laid out in grammar books.
I run French classes in my local area of Shipley, West Yorkshire. I also do language lessons via Skype and Google Hangouts to businesses and individuals. Do take a look at the testimonials for feedback from former students. Due to a work overload, I have had to stop teaching Spanish and Italian and concentrate on French for the moment.
I am a qualified languages teacher having gained my PGCE from Leeds University. I am bilingual French/English as my mother is French. I have taught myself Spanish and Italian so I have also been on the side of the learner. I love learning languages and I am genuinely interested in how people learn. From my studies in French and psychology at university and through teaching both children and adults I have come to the unsurprising conclusion that there is no miracle method to suit everyone. However, being relaxed and enjoying the process is absolutely key to learning anything and making things stick. I will teach you good solid foundations in the French language covering grammar and top it all off with everyday practical language. It will be a steep learning curve but in a fun, stress-free environment. Even if you are terrified of opening your mouth to speak – I can promise you patience, understanding and plenty of encouragement.
Please contact me and sign up to the newsletter to get fun French titbits and updates via email.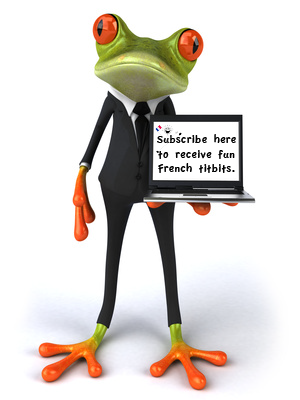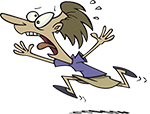 Do you find it a real struggle to learn French? Do you feel like it's always hard – like you're not making much progress? Do you still feel like a total fool when you try to converse in French or get overwhelmed trying to understand French when it's spoken at full throttle? Can I please start by telling you that you are no fool – at least not when it comes to conversing in a foreign language. I'm going to go through a few powerful tips (do I have to call these hacks now?) to build up your confidence and hopefully, take off some of the pressure that you may be putting yourself under.
read more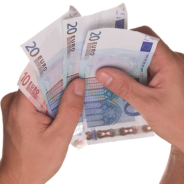 Learn how to talk about money in French with this short and fun video featuring key words and examples in context.
read more